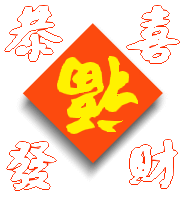 Si Chi is the opposite of Sheng Chi - reducing, lessening or dying and has an overall negtive impact. A location that is disorderly and decayed has Si Chi.
Normally, sick animals, exhausted soil and very poor vegetation has Si Chi. It is not surprising then that people are affected in a similar way, being sick, poorly and depressed.
Looking for a solution?
There are three ways to get the answer:
1. Check out our tips for Feng Shui cures.
2. Post your comments on Feng Shui Forum.
3. Send me a email , I am not full on this Feng Shui site, but will response asap.
4. Contact a Senior Master
---
Feng Shui - Elements - Living Guide - Glossary - Web Shui - Site Map

Site provided by Tellwut Online Surveys